Cricket, an esteemed sport often deemed the gentleman's game, has captivated millions of ardent followers worldwide through its thrilling encounters, iconic moments, and extraordinary players. Over time, numerous exceptional cricketers have risen to prominence, earning the status of superheroes with their remarkable skills and achievements. In light of this, singling out a solitary player as the ultimate superhero of cricket becomes a formidable task. This article delves into the contributions of various cricketing legends and their profound impact on the sport, underscoring the inherent challenge of selecting just one superhero.
Sir Don Bradman: The Invincible Icon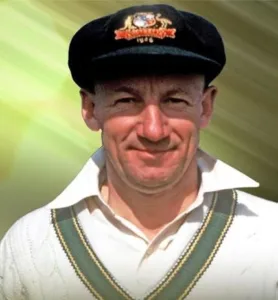 No discourse on cricket's superheroes can commence without the mention of Sir Don Bradman. The Australian batting maestro's remarkable statistics stand as a testament to his unparalleled dominance. With a staggering average of 99.94, Bradman's consistency and technique remain unmatched even after several decades since his retirement. He served as a trailblazer in shaping the modern game and set unparalleled standards that cricketers aspire to achieve today.
Sachin Tendulkar: The Master Blaster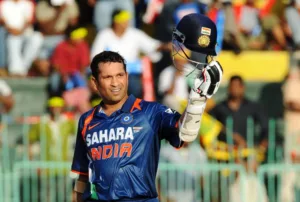 India's Sachin Tendulkar, affectionately known as the "Master Blaster," is widely regarded as one of the greatest cricketers of all time. Spanning a career of 24 years, Tendulkar amassed a plethora of records, including the most runs in international cricket. His graceful stroke play, unwavering focus, and ability to excel in high-pressure situations made him a true superhero and a source of inspiration for generations to come.
Sir Vivian Richards: The Master of Destruction
Sir Vivian Richards, representing the West Indies, redefined the art of aggressive batting. Renowned for his blistering stroke play and exuberant swagger, Richards emerged as a game-changer in his era. His explosive power, coupled with a fearless attitude, made him an intimidating force for bowlers worldwide. Richards personified the spirit of the game and embodied the essence of a superhero through his charismatic personality.
Wasim Akram: The Sultan of Swing
Pakistan's Wasim Akram revolutionised the craft of swing bowling. Possessing the ability to swing the ball both ways with finesse, Akram proved to be a daunting challenge for batsmen. His lethal Yorkers, astute variations, and exceptional ball control solidified his status as a bona fide superhero in the bowling department. Akram's impact on the game transcended mere statistical achievements, as he inspired countless generations of fast bowlers to emulate his skills.
AB de Villiers: The 360° Innovator
AB de Villiers, hailing from South Africa, introduced an innovative dimension to modern cricket through his unorthodox shot-making and unconventional strokeplay. Renowned for his ability to strike the ball to all corners of the ground, de Villiers pushed the boundaries of what was deemed possible within the game. His athletic prowess, quick thinking, and versatility transformed him into a superhero capable of swiftly turning the tide of a match.
Conclusion:
Cricket has been blessed with an abundance of extraordinary players who have indelibly left their mark on the sport. From Bradman's invincibility to Tendulkar's mastery, Richards' destructive power to Akram's swinging prowess, and de Villiers' groundbreaking innovation, each superhero brought a distinct set of skills and qualities that captivated fans worldwide. Attempting to anoint a single superhero of cricket is a herculean task, as each player's contributions were significant in their respective eras. These exceptional cricketers have served as beacons of inspiration, shattered records, and set new benchmarks of excellence.